Joh 8:31

Then said Jesus to those Jews which believed on him, If ye continue in my word, then are ye my disciples indeed;

Joh 8:32

And ye shall know the truth, and the truth shall make you free.
If He is not Lord OF all, He will not be LORD AT ALL. If what is said or written here does not glorify and point to HIM, and does not provoke a hunger in our hearts to know HIM for ourselves, better, then it is a failure. It's not about debates, or personal convictions, or what people think. It's about KNOWING HIM, and drawing nearer to Him, and adoring Him. He is worthy....so very and completely worthy... When we get a glimpse of the King of Glory, we realize how destitute we are, and how much grace He has extended to us, and how we need to show it to others, in return. We must fear Him, reverence Him and love Him and be thankful for every opportunity to serve Someone so Holy and pure. He does not need us, but oh, how we need Him...
Bible Study Tools Powered by Bible History Online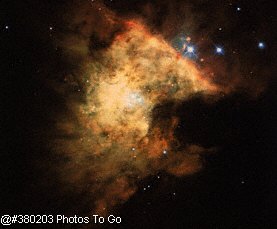 Rev 22:16
I Jesus have sent mine angel to testify unto you these things in the churches. I am the root and the offspring of David, and
the bright and morning star.

Welcome to KNOWING HIM, Beloved.
Hello, Beloved. I have had a desire in my heart to know the Lord ever more than I do. To draw closer to HIM, to discover the delight of knowing HIM. I want to better grasp His love for his children, for the lost souls he created. That is what this site is about. Walking with HIM, learning of HIM, communing with HIM and sharing what I learn so that others may hunger to know HIM for themselves. Jesus Christ is the desire of my heart. HE is my exceeding great reward. He is all I need. In HIM I am complete. Reading that, believing that, and knowing it soul deep are entirely different things. Praise the Lord for his mercy and goodness to us all. I truly hope you will be blessed as you explore this site, which is a sister site to It's About HIM. Truly, everything I do, say I pray, will glorify HIM. It should. I want it to. This site will be a work in progress, but not work, really. Feasting on the Lord Jesus Christ and his glorious truth is better than anything out there. It sustains, changes, and strengthens us when we show up for prayer and learning about HIM. He is lovely, gracious, kind, and wonderful. To know HIM is truly to be awed, and love HIM. He is more precious than anything or anyone I have ever known. Without HIM I can do nothing. I am nothing. I have nothing. IN HIM, I move and have my being. If you do not love Him, you probably won't spend much time here. I do not promote religion or theology. I just simply desire to know HIM and HIM crucified, and resurrected, and ruling and reigning unchallenged, and supreme, and eagerly welcome in this temple He bought and paid for with His own blood and pain. He is Lord of All. Oh, Lord, be Lord of all of me.
Copyright © 2005-2008 by Kathleen Maples
All rights reserved.

You are free to make and distribute copies of original material posted on this website.




And ye shall know the truth and the truth shall make you free. John 8:32